If you are experiencing acne-prone skin, know that you are not alone. Dealing with this can take its toll on self-esteem and self-image. It's important to remember that acne is something many people experience, and there are steps you can take to help improve the appearance of your skin.
Skincare does take time and effort. If you shift your mindset into seeing it as a self-care practice and a time to relax and breathe, it can help you to look forward to the structure of a daily skincare routine. Maintaining a daily routine is a good way to help take care of acne-prone skin and to feel good in the skin you're in.
1. Cleanse
Cleansing is an important first step in your routine as this helps to remove dirt, dead skin cells, and other unwanted surface debris, helping cleanse your pores.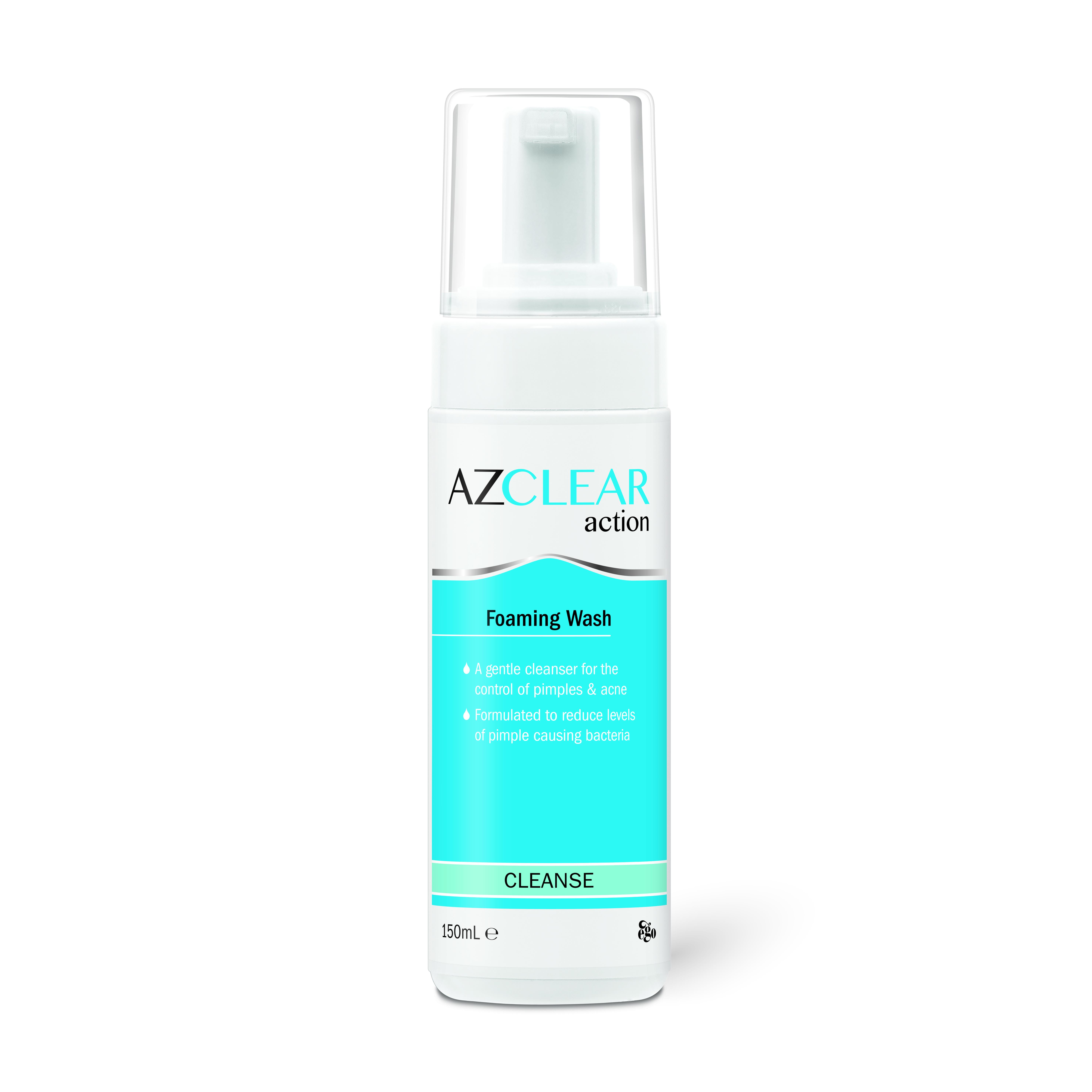 Azclear Action Foaming Wash helps to control acne by cleansing the skin. It is a gentle cleanser that helps remove dirt, oil and bacteria, leaving skin cleansed and refreshed. The fragrance-free solution gently cleanses the skin, it helps to remove dirt and bacteria and washes away excess oil, while the moisturising base works to leave the skin feeling soft and smooth, without drying it out.
2. Treat
Adding a treatment into your routine could help you improve current mild to moderate acne issues you may be experiencing by helping to fight bacteria and unclog pores.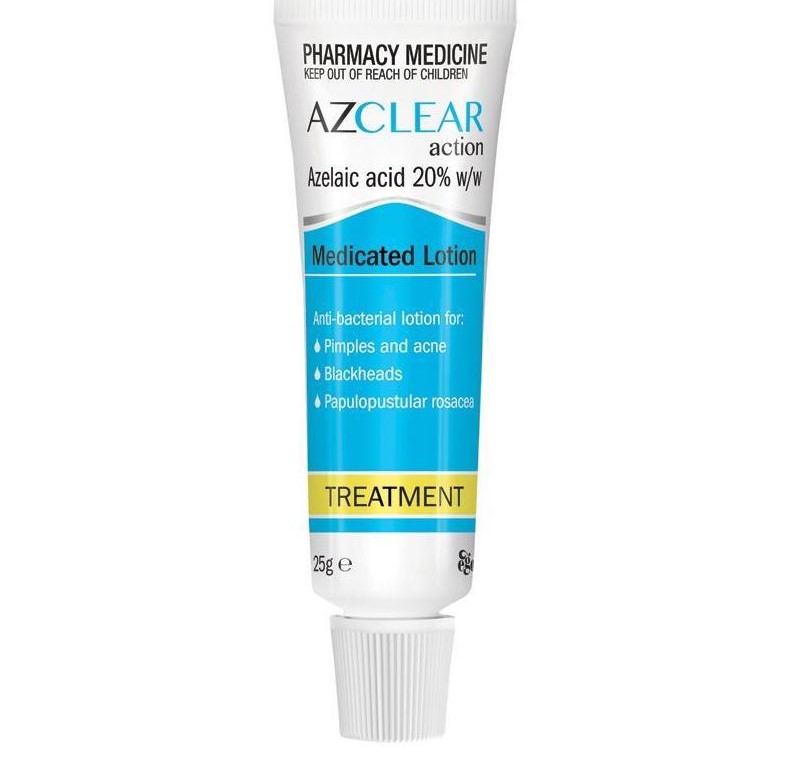 Azclear Action Medicated Lotion is an oil-free, invisible, antibacterial lotion for the treatment of blackheads, pimples, mild to moderate acne and medically diagnosed papulopustular rosacea. The dual-action formula works by fighting bacteria and unblocking the oil ducts, which acts to reduce redness, dry up pimples and help clear mild to moderate acne.
Always read the label. Follow the directions for use. If symptoms persist, worsen or change unexpectedly, talk to your health professional.
3. Moisturise
We all know what a moisturiser is, but why do we need one? When your skin becomes dehydrated, it produces more oil to compensate, which can clog your pores and lead to acne prone skin.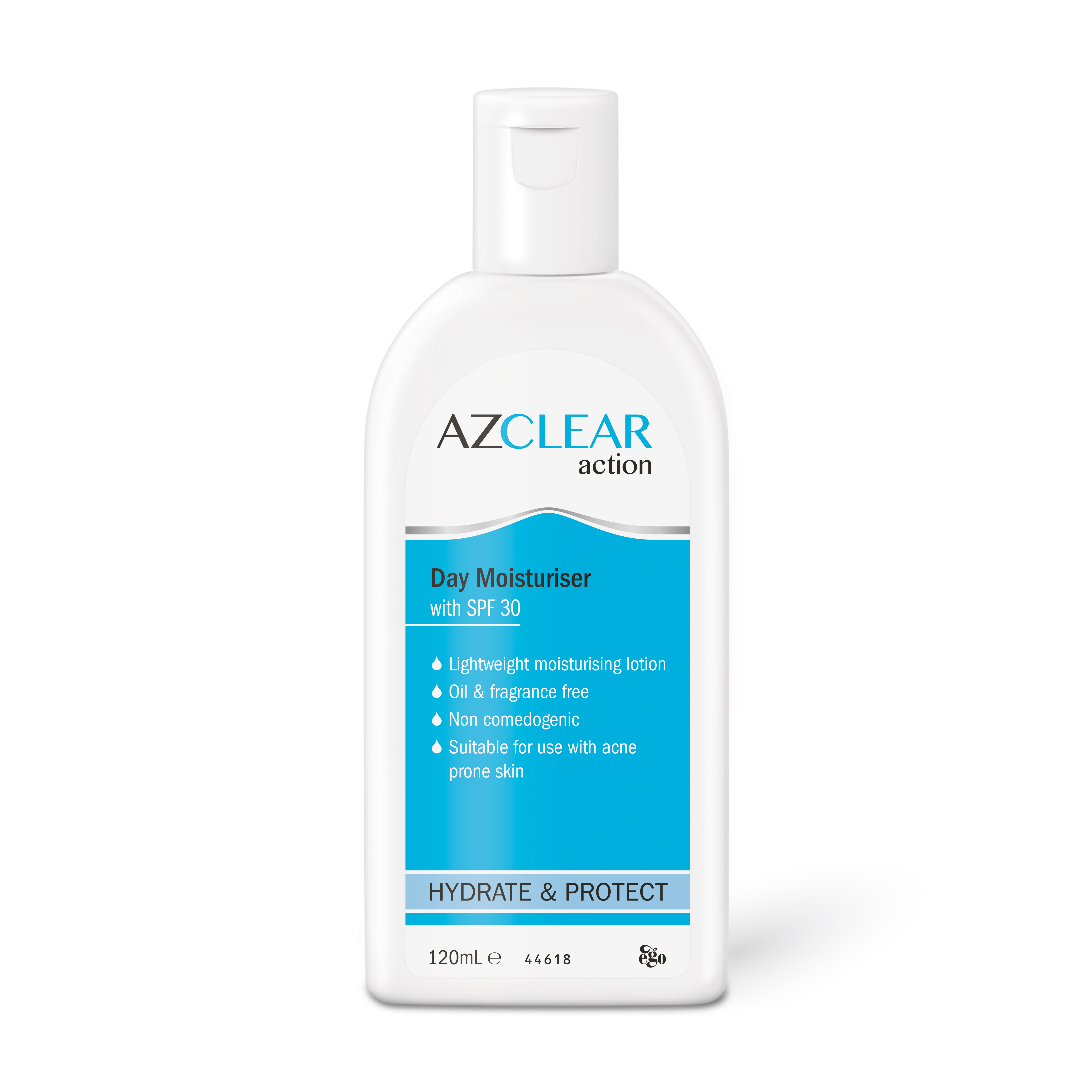 Azclear Action Day Moisturiser with SPF30 is a lightweight, oil-free lotion that helps provide moisturisation and helps protect against the suns harmful UV rays. The formula is non-comedogenic, which means it is designed to not cause blocked pores.
Always read the label. Follow the directions for use. Avoid prolonged sun exposure and wear protective clothing, hats and eyewear to further reduce risk. Frequent re-application is required.
If you have been keeping a regular skincare routine and have made lifestyle adjustments such as regularly changing bed linen and removing make-up before bed, and you are not seeing improvement in your mild to moderate acne, speak with your GP or local Blooms The Chemist Pharmacist.