Our CPAP machine range features the latest CPAP devices from leading manufacturers, including Phillips, ResMed and more.
Our CPAP machine range features the latest CPAP devices from leading manufacturers, including Phillips, ResMed and more.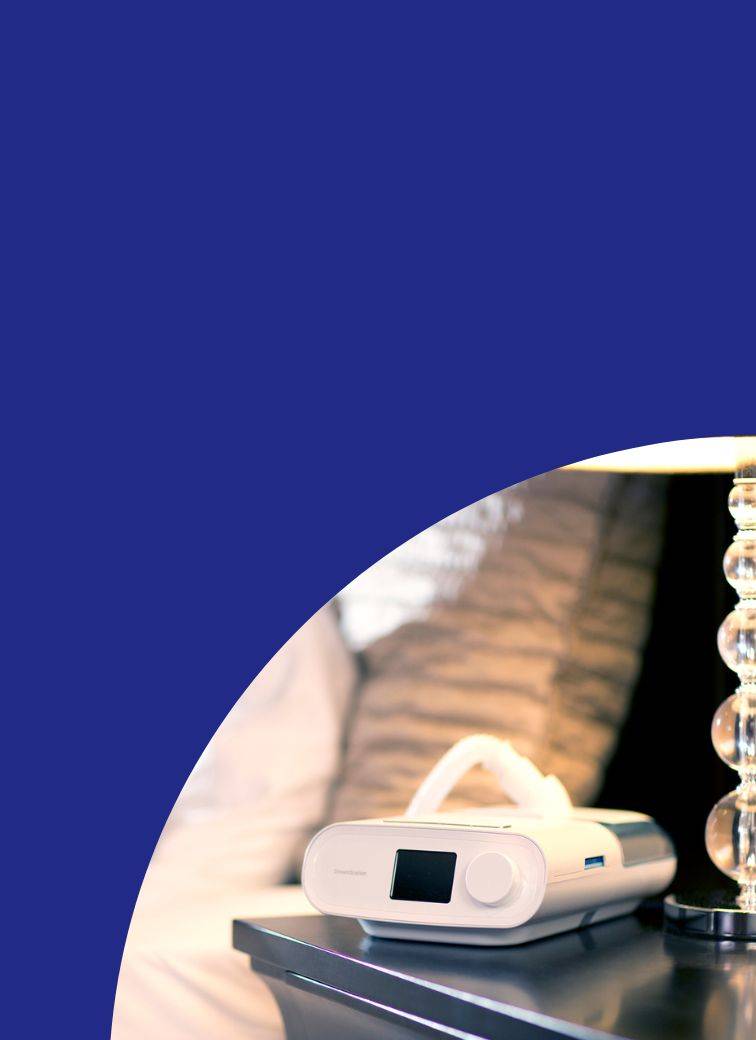 Our CPAP machine range features the latest CPAP devices from leading manufacturers, including Phillips, ResMed and more.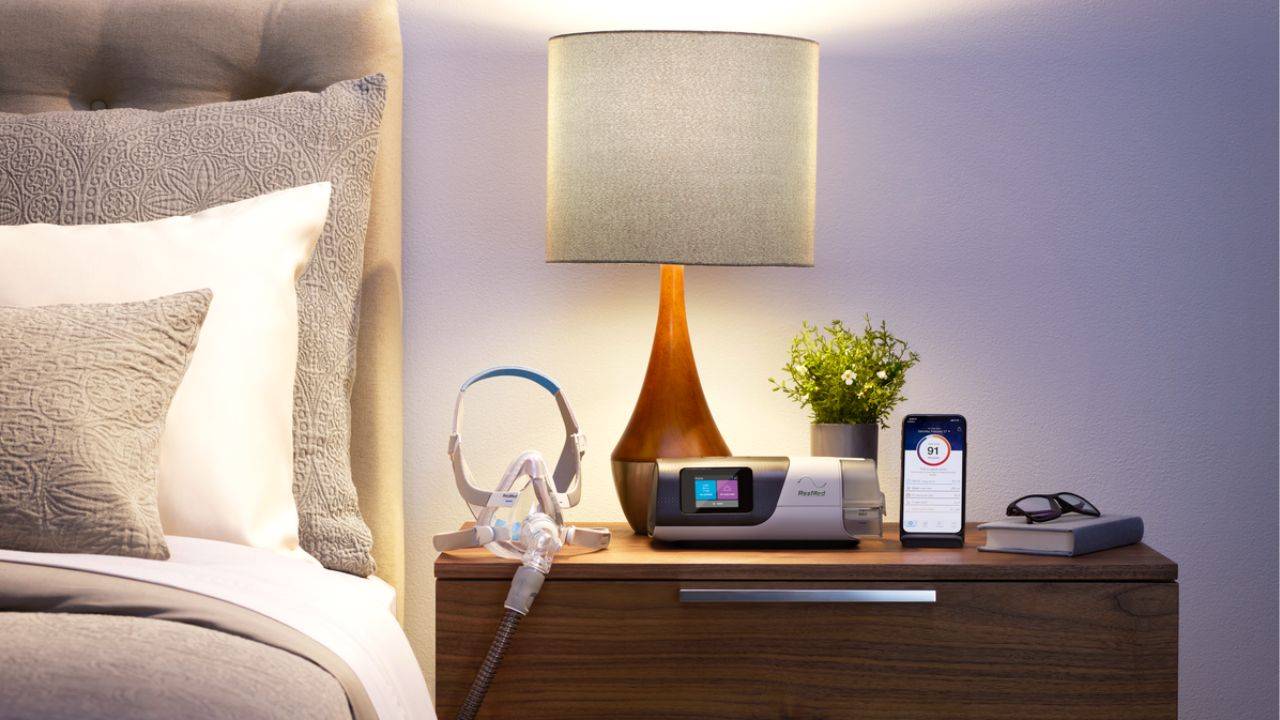 Understanding CPAP Machines
CPAP stands for Continuous Positive Airway Pressure.
There are three main types of machines available, which are:
• APAP machines vary the air pressure automatically in response to your needs
• BI-PAP machines are for patients who require high air pressure and are delivered a different pressure level for breathing in and out
• CPAP machines deliver constant air pressure all night, which is also known as a fixed- pressure machine
All CPAP machines come with a warranty and the team at Blooms The Chemist will be happy to assist you with your CPAP needs over the lifetime of your machine.
The Phillips DreamStation is now available in participating Blooms The Chemist pharmacies

The Phillips DreamStation is a sleek and stylish CPAP device that has a range of features that may help you stick to your CPAP therapy, including1:
• A light and compact design that makes it easy for you to continue your CPAP treatment while travelling
• Daily progress updates that can show you how you've slept for the last three nights and help track your progress
• An easy to use machine that has a front facing display you can operate while lying down
Get the sleep you deserve and continue your CPAP therapy treatment with the Phillips Dreamstation at your local Blooms The Chemist or shop online today.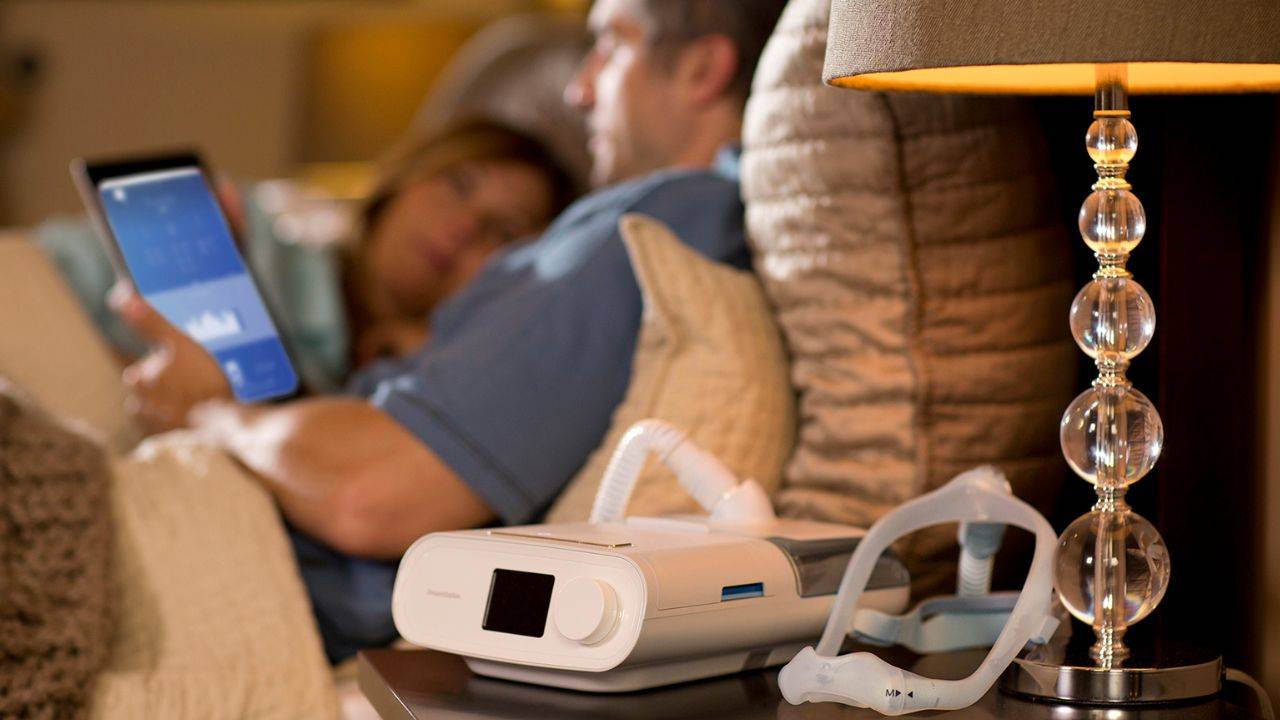 CPAP Brands available at Blooms The Chemist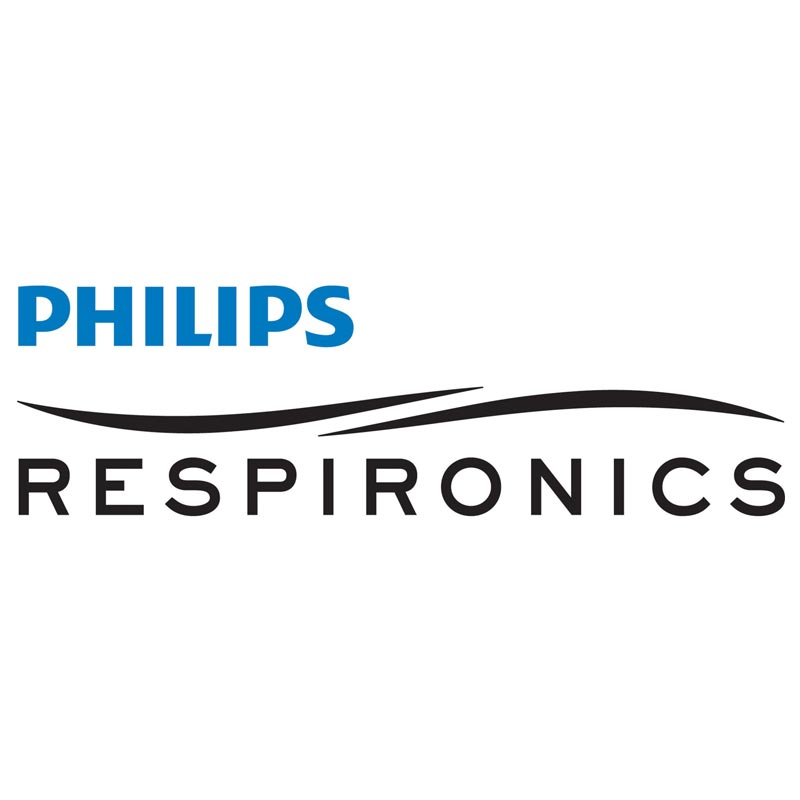 Philips leverage advanced technology and deep clinical and consumer insights to deliver integrated solutions.
ResMed is a pioneer and global leader in sleep technology that has its origins right here in Australia.
General CPAP and Sleep Apnoea FAQs
What is obstructive sleep apnoea?
Obstructive sleep apnea is where the muscles in the back of your throat relax too much to allow normal breathing while you sleep. This means that you can stop breathing during the night while you're resting and can get lower-quality sleep as a result1.
This can occur thousands of times during the night, which can greatly impact your sleep.
It's important to get treatment for sleep apnea through CPAP therapy, which includes a machine and CPAP mask as it can put you at greater risk of other illnesses, including diabetes, heart problems, high blood pressure and more.
Sleep apnea is commonly found in adults, but can also be found in children.
CPAP therapy is highly recommended for people who are suffering from sleep apnea as there is a range of benefits that can positively impact your health.
Some benefits include1:
Reducing your sleep apnea symptoms, including daytime sleepiness

Getting high-quality sleep at night

Feeling well-rested during the day
References
1Healthdirect, Obstructive Sleep Apnoea (OSA), accessed 19 May 2023
How do I get tested for obstructive sleep apnoea?
You can get tested for sleep apnea through Blooms The Chemist.
We offer an at-home overnight sleep study that can let you know if you are suffering from sleep apnea.
This sleep study can be done in the comfort of your own home and will monitor your breathing while you sleep.
Click here to book yours today.
What types of CPAP masks are available?
There is a range of CPAP masks available, and they depend on the way you sleep.
The types of face masks available include1:
Nasal mask

Full face mask

Nasal pillow mask
Which mask you prefer depends on your sleeping position and whether you are having a hard time adjusting to CPAP therapy. Some common problems that occur with CPAP therapy include2:
Skin irritation

Nasal congestion

Difficulty adjusting to pressure settings

Wearing the wrong type of CPAP mask

Not having your mask fit properly
You can fix some of these common problems by making sure your mask is working correctly, gradually increasing the CPAP machine pressure and ensuring you can sleep while you're wearing your mask.
You can try a different mask to see which one works best for you, as a full face mask is preferred for people who breathe through their mouth but a nasal mask is preferred for those who have a more severe form of sleep apnea.
For more information, please visit our CPAP mask page.
References
1Resmed, Different types of CPAP masks: Which is right for you? accessed 19 May 2023
2Harvard Health Publishing, I can't tolerate CPAP, what can I do? accessed 19 May 2023
Which CPAP device is best for me?
Which CPAP device is best for you depends on your preference and what you want out of your CPAP device.
The biggest difference between CPAP, BIPAP and APAP devices is their differences in air pressure.
CPAP machines offer a steady amount of pressurized air through the mask1.
BIPAP machines have different pressure settings for inhaling and exhaling while you sleep1.
APAP machines automatically adjust the amount of pressure being used based on your breathing habits1.
You may find your body needs time to adjust to get the benefits of your CPAP therapy.
References
1Healthline, Differences Between CPAP, APAP, and BiPAP as Obstructive Sleep Apnea Therapies, accessed 19 May 2023
Does a different brand CPAP device (Philips) go with a different brand mask (ResMed)?
Yes. CPAP masks and CPAP machines are universal connections across all brands.
The only exception to this is the ResMed AirMini travel device which has a specific connection for ResMed AirMini masks.
Can I make a claim with my healthcare provider if I purchase my CPAP machine from you?
Yes, we provide a tax invoice for rebates, provided your health fund and individual policy are covered for Sleep Apnoea treatment.
Please check with your healthcare provider if you are covered
Does the machine come with a warranty?
Yes, all CPAP devices have a warranty. The warranty period varies with the machine and product package purchased.
PHILIPS DREAMSTATION: 5-year warranty
PHILIPS DREAMSTATION GO: 5-year warranty
RESMED AIRSENSE 10: 2-year warranty + option to extend additional 3 years when joining the ResMed support program online
BMC: 5-year warranty
What do I do if I need to replace my machine under warranty?
Return your machine to your place of purchase (with receipt) for troubleshooting. If your machine needs to be replaced or repaired, this can be organised on-site.
Processing times will vary depending on the issue with your machine, the brand and the availability of parts.
Alternatively, you can visit any Blooms The Chemist store and a team member will assist you. Please contact help@bloomsthechemist.com.au if you require assistance with a CPAP machine warranty.
Does my CPAP device need to be connected to a power source?
Yes, your device must be connected to a power source. A standard AC power cord is supplied with each machine. Battery packs and 12 volt power adaptors can be purchased separately for travel.
Please speak with your local CPAP provider to discuss which options are best for you and your travel needs.
Where can I hire a CPAP machine?
Please check with your local Blooms The Chemist if they offer CPAP machines for hire.
To hire a machine, we require that you have completed a sleep apnea study within the last 2 years.
You can book an at-home sleep apnoea test here. This test is completed in the comfort of your own home and monitors your breathing while you are sleeping.
What is the purpose of the humidifier in the CPAP machine?
CPAP can reduce the natural warmth and moisture in your skin and airways while you're sleeping, which can sometimes cause dryness and make you feel uncomfortable.
Some other symptoms that you may experience while using a CPAP device include1:
Dry nose

Dry mouth

Sore throat

Runny nose

Chapped lips

Headaches

Nose bleeds
A heated humidifier can increase the moisture content of the air that is being delivered to you by your CPAP device for a more comfortable therapy experience that improves your health.
Some humidifiers are built into your machine, whereas others are external and can be plugged into your machine.
References
1Harvard Health Publishing, I can't tolerate CPAP, what can I do? accessed 19 May 2023
What is the purpose of the filter in my CPAP machine?
Filters help to remove allergens and protect your airways and your CPAP device from dust.
Some CPAP machines have the option to use a hypoallergenic filter for additional filtration.
Reusable filters can be washed on a regular basis and replaced according to manufacturer recommendations.
Hypoallergenic filters are disposable and should be replaced when they become discoloured from wear or according to manufacturer recommendations.
Got a question we haven't answered here?
Visit your local Blooms The Chemist pharmacy for further assistance.
Let's find your nearest Blooms The Chemist