---
Natio is Latin for "creation", "birth", "birthplace" and the ancient name for the Goddess of Nature.
It symbolises the pure and natural, plant-based origins of Natio's range.
Natio has evolved from an Australian family business that has been manufacturing skin care and cosmetics for national and international brands over four generations during the past 75 years.
Natio Wellness
Take time out to spoil your body and serenade your soul with Natio Wellness, a range of bath and body products to reveal softer, smoother skin.
Packed with pomegranate, a powerhouse of natural antioxidants that works to strengthen skin's anti-ageing defences and boost radiance.
Enjoy the sparkling fresh and fruity aroma while you purify, nourish or exfoliate skin and enliven the spirit.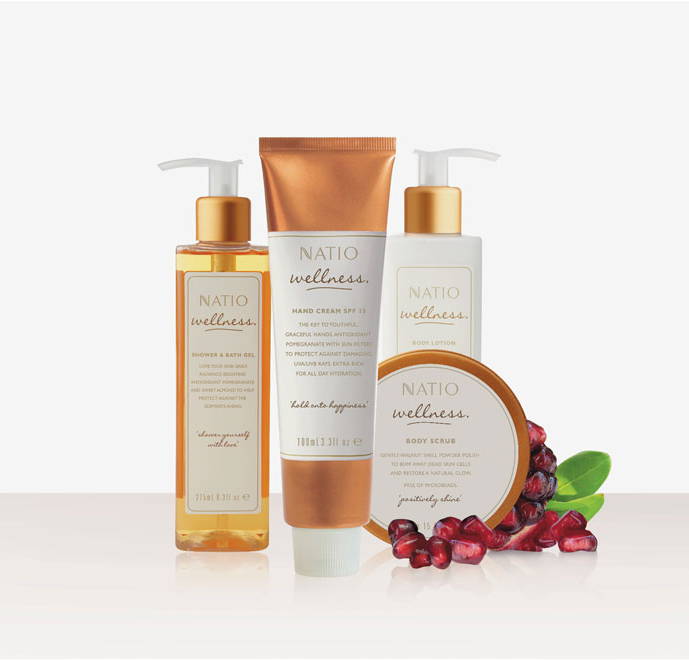 Natio Rosewater Hydration
Mother Nature's remarkably multi-tasking skincare elixir, Rosewater has been used for centuries to remedy almost all skincare concerns. Cleanse, moisturise and comfort skin with the Rosewater Hydration range.
Combines Rosewater's skin-balancing properties and the power of lasting hydration to deeply nourish and strengthen skin. Natural anti-ageing antioxidants help to regenerate skin tissue, smooth fine lines and delay signs of ageing. Suitable for all skin types and ages.
Enjoy your daily skincare routine even more with the delicate scent of romantic Rosewater from the Rosewater Drench Mineral Face Mist; a micro-fine spray mist to hydrate, refresh and soothe skin with a simple spritz.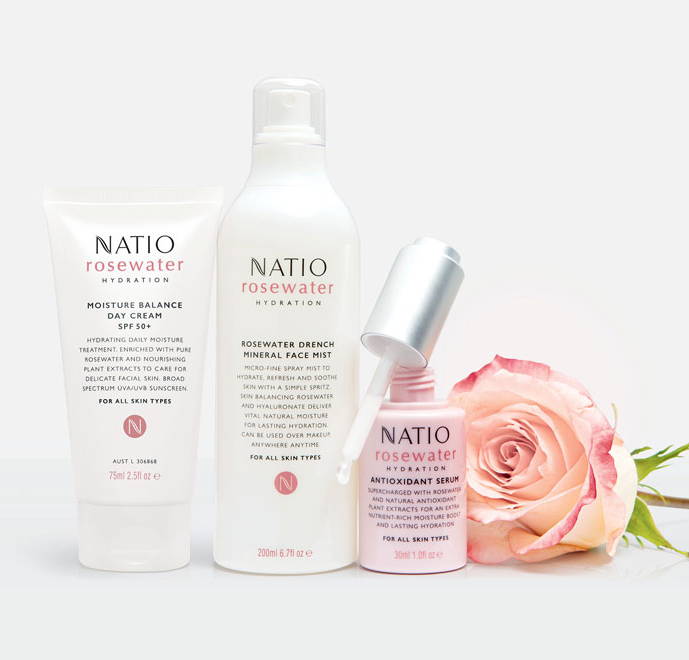 Natio Renew Line & Wrinkle
Helping you look as good as you feel, the Renew range of skincare works to tackle the specific concerns of age 40 and beyond, using a unique plant peptide complex with botanical actives and essential oils.
Target signs of ageing and help to smooth, plump and protect your skin. Gentle enough for everyday use.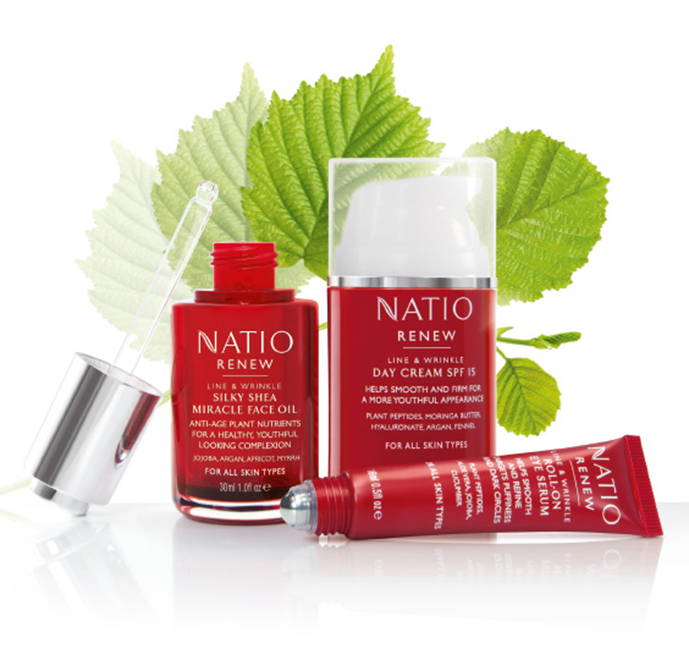 ---